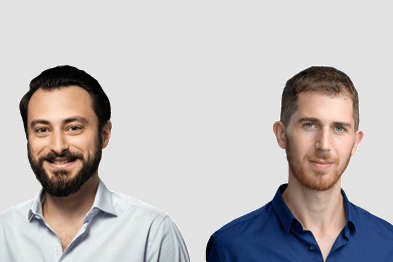 Quantum Computing: Prospects & Industry Adoption with Dr. Itamar Sivan & Nir Minerbi
Dr. Itamar Sivan is a quantum physicist and tech entrepreneur. He is the Co-founder and CEO of Quantum Machines – a quantum technology company working to accelerate quantum research and development with a dedicated team of quantum physicists, software and systems engineers, and chip designers. Dr. Sivan is a prominent figure in the global race towards harnessing the power of quantum, combining his deep knowledge of quantum theory and hands-on experience developing quantum devices. Before founding Quantum Machines, Dr. Sivan seved as Managing Director of Weizmann Institute's entrepreneurship program.
Nir Minerbi is the co-founder and CEO of Classiq, the leader in quantum computing software. Classiq has raised over 60 million dollars, has over 25 filed and granted patents, and is working with leading enterprise and academia partners to create the leading quantum software platform. Nir is a Talpiot alumnus, with a background in leading innovative R&D teams and projects in the Israeli defense industry.