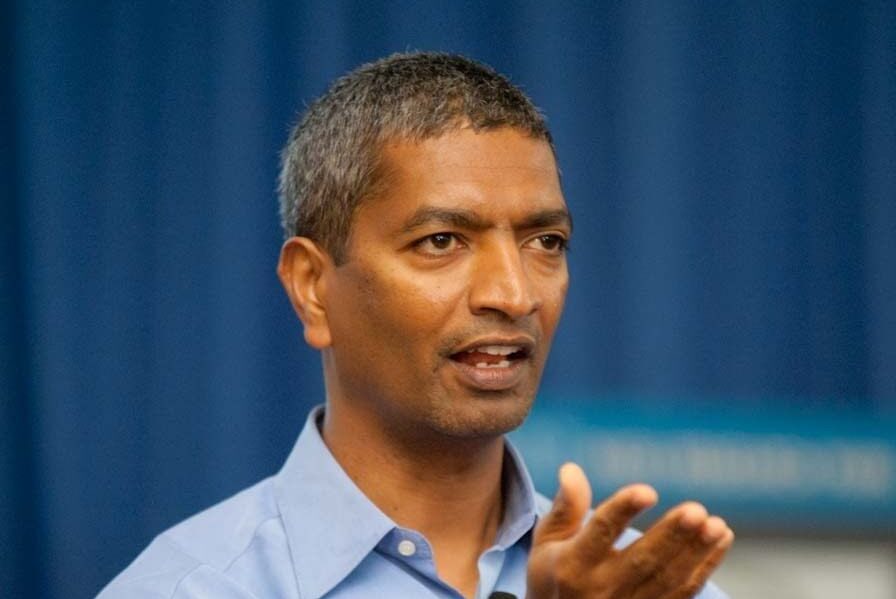 Powering the Future with Fuel Cells with Dr. KR Sridhar
Dr. KR. Sridhar is the Co-Founder, CEO and Chairman of Bloom Energy – a company developing a flexible fuel cell system that  produces clean, reliable, and affordable energy from a wide range of fuels.
The company's on-site power generation systems utilize an innovative fuel cell technology with roots in NASA's Mars program. Their systems are among the most efficient on the planet, providing significantly reduced operating costs and producing dramatically lower greenhouse gas emissions. By generating power where it is consumed, Bloom Energy offers increased electrical reliability and  improved energy security, providing a clear path to energy independence.
Prior to founding Bloom Energy, Dr. Sridhar led a team developing technologies to sustain life on Mars for NASA. He was cited by  Fortune Magazine as "one of the top five futurists inventing tomorrow, today" for his work for the NASA Mars program to convert Martian atmospheric gases to oxygen for propulsion and life support.
Dr. Shridhar received his bachelor's degree in Mechanical Engineering with Honors from the University of Madras (now called NIT,  Trichy), India, as well as his master's degree in Nuclear Engineering and Ph.D. in Mechanical Engineering from the University of Illinois, Urbana-Champaign.
Powering the Future with Fuel Cells
During his time at NASA, Dr. Sridhar and his cofounder built a solid oxide technology to help explore life on Mars. This technology became the basis of Bloom Energy.
Their technology converts natural gas, biofuels, or hydrogen intro electricity without combustion, resulting in affordable and resilient energy with low or no CO2 emission. Their technology can be configured for distributed generation of electricity or as an electrolyzer to produce clean hydrogen. During the session, Dr. Sridhar shared his perspectives on the role of fuel cells in solving the energy crisis and its potential in the energy transition to decarbonization.