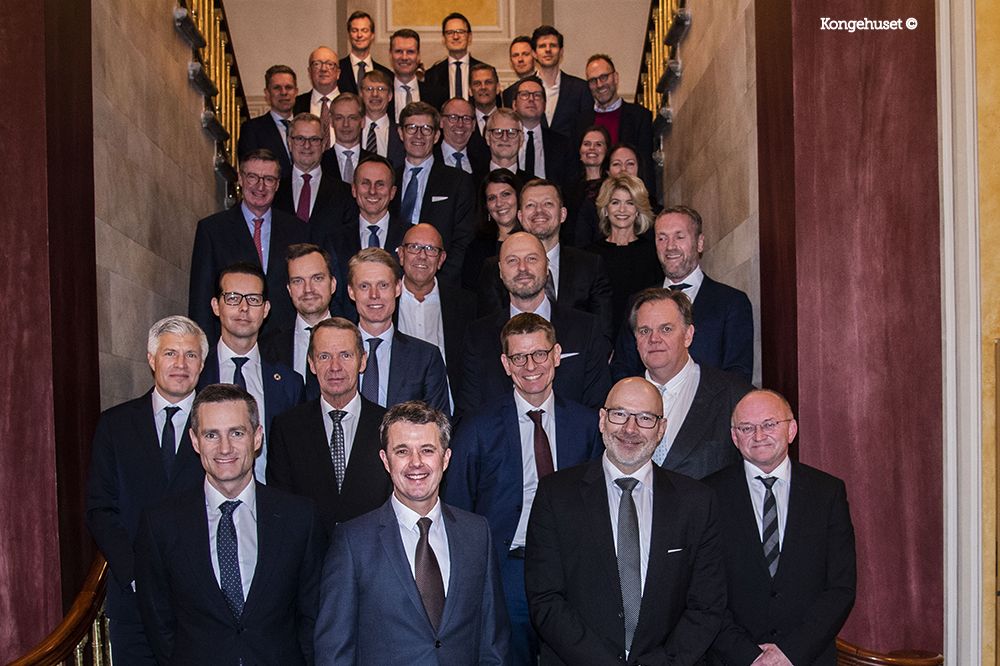 Network and Dinner at Amalienborg: Featuring Bob van Dijk and HRH Crown Prince Frederik
DenmarkBridge was delighted to host Bob van Dijk in a fireside-chat moderated by DenmarkBridge board member, Jacob Aqraou.
Bob van Dijk is CEO of the Naspers Group, a global consumer internet group and technology investor originally from South Africa. Naspers was founded in 1915 and until 1985 operated as a print media and book publishing business. Anticipating declining revenues, Naspers changed course, founding a PayTV business in 1985, then establishing MTN, the mobile telecoms business in the 1990s, before embarking on a global internet strategy.
Today, Naspers is a global consumer internet group with a market cap of around 100 billion USD. Around one fifth of the world's population use the products and services of companies that Naspers has built, acquired or invested in. Bob van Dijk talked about Naspers' digital journey. How the company managed the cultural shift of absorbing new business platforms and rethinking business models, and how the company managed to become a market leader in emerging technologies. One of the key takeaways from Naspers' journey is its unique strategy for corporate innovation through its investments and partnerships. As part of this strategy, Naspers invested early in Tencent, the Chinese internet company, and today holds more than 30 pct. of that company. Bob van Dijk highlighted the financial value of the Tencent investment, but more importantly, the strategic benefit for the company to partner globally with founders and entrepreneurs, and how that has informed the broader corporate culture and innovation.
Tencent is one of the largest internet companies in the world. Its businesses, products and services have created China's largest online community, providing social networking, gaming, messaging, payments, communication, and information to its users. Via the close connections to Tencent, Naspers has unique insight into current trends coming from the growing Chinese innovation economy.
Bob van Dijk became CEO of Naspers in April 2014 after founding an online derivatives trading business and a managerial career with eBay (including heading up Germany, their largest business outside the US), McKinsey and the Norwegian media company Schibsted. Bob has led the expansion of Naspers into ecommerce, with a focus on classifieds (where Naspers is currently a world leader), online food delivery, and fintech/online payments. Naspers is currently the leading consumer internet player based outside the US and China.