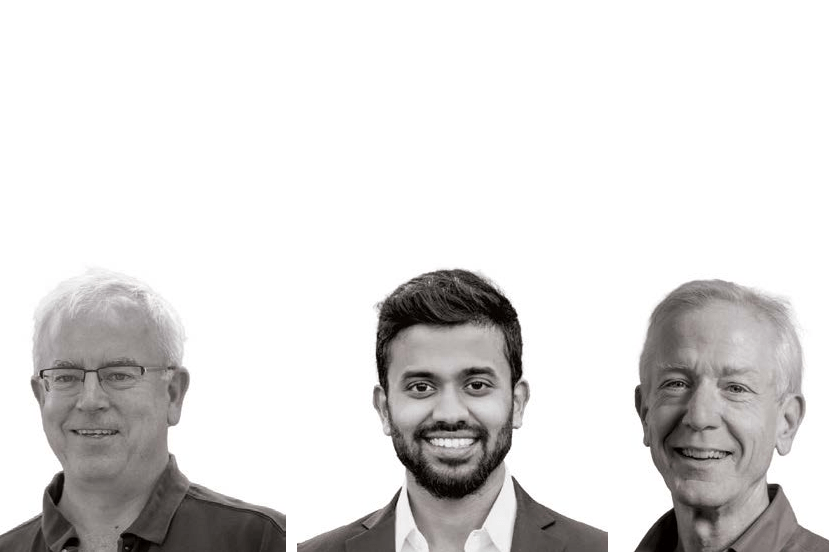 Leading the World to Net-zero Emissions with Breakthrough Energy Ventures, Heirloom, and Rondo Energy
Dr. Mark Hartney is a Principal of Breakthrough Energy Ventures and is spearheading investments in Europe. Throughout his career, he has been involved in technology innovation in research and development roles, successful startup companies, and as a federal program manager. Prior to joining Breakthrough Energy Ventures, Mark served as the CTO and Applied Energy Division Director at SLAC – a United States Department of Energy National Laboratory operated by Stanford University.
Breakthrough Energy Ventures is an investor-led fund that aims to build the new, cutting-edge companies that will lead the world to net-zero emissions. The firm was established in 2015 by Bill Gates and a coalition of private investors including Jeff Bezos, Michael Bloomberg, Ray Dalio, and others. Their strategy links government-funded research and patient, risk-tolerant capital to bring transformative clean energy innovations to market as quickly as possible. Since 2015, Breakthrough Energy Ventures has invested in over 50 companies developing potentially transformative emissions-reducing technologies. To date, Breakthrough Energy Ventures has raised over $2 billion to support bold entrepreneurs building companies that can significantly reduce emissions from agriculture, buildings, electricity, manufacturing, and transportation.
Mark is a graduate of MIT (B.S. and M.S.) and earned his Ph.D. at the University of California at Berkeley, all in chemical engineering.
Shashank Samala is the CEO of Heirloom – a carbon removal company on a mission to accelerate the transition to a carbon-negative society.
Heirloom has developed a technology to effectively remove carbon from the atmosphere using limestone — a cheap and widely available material — to remove carbon dioxide directly from the air, potentially overcoming a major hurdle in scaling the technology needed to avoid catastrophic global warming.
Their technology utilizes a natural process, called carbon mineralization, to help minerals absorb CO2 from the air in days, rather than years. Their ambitious plan is to remove 1 billion tons of carbon from the air by 2035 by engineering the most cost-effective, scalable direct air capture system. Several technology companies such as Stripe, Shopify, and Klarna have already partnered with Heirloom and paid for carbon that the company may capture in the future.
Heirloom was recently selected as a winner of the first round in the Carbon Removal competition by XPRIZE and the Elon Musk Foundation. On 17 March 2022, the company raised a $53 million Series A venture funding in a deal led by Breakthrough Energy Ventures, Carbon Direct, and Ahren Innovation Capital, putting the company's pre-money valuation at $200 million. Lowercarbon Capital, Microsoft Climate Fund, and Salesforce CEO Marc Benioff also participated in the round.
Shashank previously co-founded Tempo Automation, a company providing electronics manufacturing as a service. He holds a Bachelor of Science from Cornell University.
John O'Donnell is the CEO of Rondo Energy – a California-based company providing low-cost, zero-carbon industrial heat. He has over 30 years of experience taking novel solutions from conception to reality across the energy, semiconductor, and supercomputer industries.
Energy-intensive industrial processes power our economies and produce our commodities, but the high-temperature heat they require is the world's largest source of CO2 emissions. Rondo Energy has developed a surprisingly simple solution with their Rondo Heat Battery that unlocks zero-carbon energy for industrial processes. Charged with wind and solar power, their battery provides continuous, high-temperature heat to industrial processes making food, fuels, water, metals, chemicals, and cement. The battery leverages the plunging costs of wind and solar power to deliver deep emissions reductions and big cost savings – simply, safely, and without process changes.
Rondo Energy raised $22 million of Series A venture funding from Energy Impact Partners, Breakthrough Energy Ventures, and other undisclosed investors on January 4, 2022, putting the company's pre-money valuation at $68 million.
Previously, John O'Donnell served as co-founder and president of Ausra, Inc. – a pioneer in solar thermal and solar electric systems. He is a published author of numerous technical papers and holds more than 20 patents in the U.S. and internationally.
John earned a B.Sc. with Special Distinction in Computer Science from Yale University.
Leading the World to Net-zero Emissions
According to Breakthrough Energy Ventures, the World adds approximately 51 billion tons of greenhouse gases to the atmosphere every year. To turn this around, we need an unprecedented technological transformation that gets us from the greenhouse gas-producing tools we currently rely on to a new set of innovations powerful enough to give everyone in the world access to clean, reliable, and affordable energy.
During the session, we will engage in a discussion on the most promising technologies within Climate Tech as Mark, Shashank, and John share their insights and perspectives on the innovations that will lead the world to net-zero emissions.