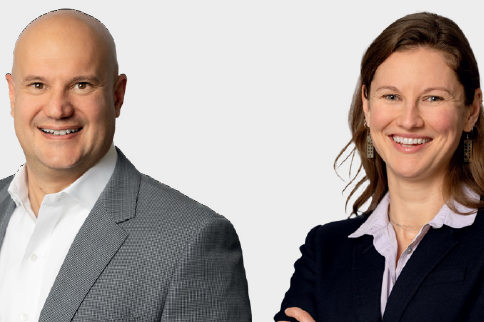 Fusion and Fission: Can It Be Part of The Future Energy Mix? With Matt Trevithick & Rachel Slaybaugh
Matt Trevithick and Dr. Rachel Slaybaugh are both specialized in the fields of climate, sustainability, and energy investments at DCVC – a venture capital firm with over US $2 Billion under management investing in Deep Tech solutions.
Before joining DCVC, Matt was the COO of Google Quantum AI. This team was the first to demonstrate that a quantum computer could out-perform the world's most powerful classical supercomputer on a particular task. He also directed a reevaluation of cold
fusion that included sponsored research at MIT and facilitated Alphabet's investment in Commonwealth Fusion Systems.
Matt received a Bachelor's in Electrical Engineering from Massachusetts Institute of Technology and a Master's in Management from MIT Sloan School of Management.
Rachel Slaybaugh is a Principal at DCVC. Before joining the firm, Rachel was an Associate Professor of Nuclear Engineering at the University of California, Berkeley where she held leadership roles in several data science and entrepreneurship efforts. Rachel
co-founded the Good Energy Collective and currently serves as Chair of the Board.
Rachel received a B.S. in Nuclear Engineering from Penn State, where she served as a licensed nuclear reactor operator, and a M.S. and Ph.D. from University of Wisconsin–Madison in Nuclear Engineering and Engineering Physics.
Fusion and Fission: Can It Be Part of The Future Energy Mix?
DCVC invest in companies applying Deep Tech to tackle previously unsolvable problems in nearly every industry – especially those that haven't seen material technological progress in decades. With their insights into the technological developments in the energy
sector in Silicon Valley, Matt and Rachel shared their perspectives on the potential for fusion and fission energy as part of the future energy mix. What is the role of small-scale decentralized fission? Will fusion be a possible and profitable source of energy –
and if so, how far away are we?