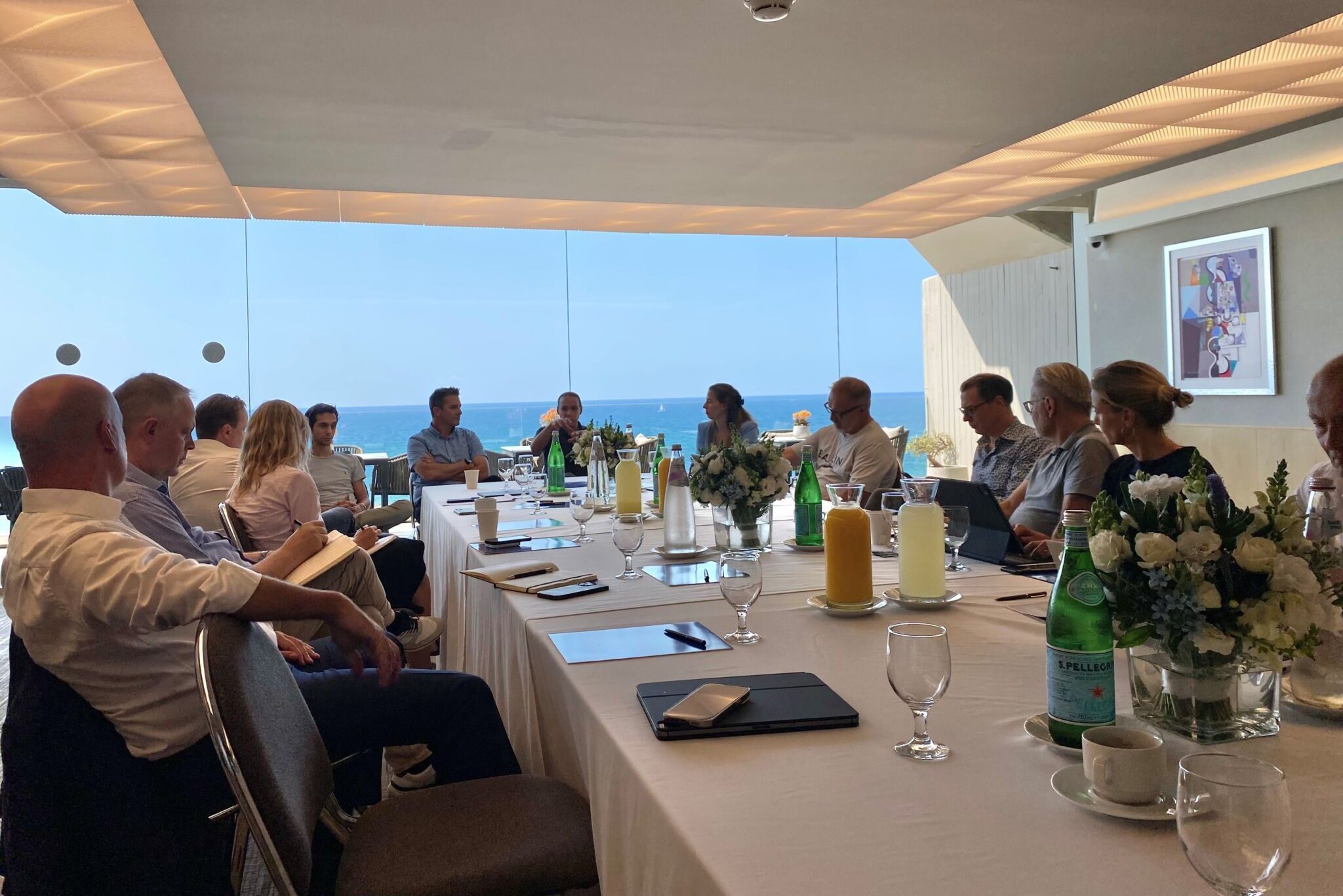 DenmarkBridge Tech Leadership Forum 2022 in Tel Aviv
New technologies are constantly changing and challenging conditions for global corporations. Meanwhile, as the digital landscape continues to evolve, so does the role of the corporate tech leader.
On 4-6 September, DenmarkBridge had the pleasure of the hosting the Tech Leadership Forum 2022 in Tel Aviv – an intensive 48-hour event tailored for technology leaders within some of the leading corporates in Denmark. During the forum, we dove into open and candid discussions on the challenges and opportunities facing corporate tech leaders. We engaged with prominent Israeli experts, as we zoomed in on three main topics:
Cyber Security in an Increasingly Insecure World
How do you protect your company in an increasingly insecure business environment where cyber threats are constantly changing and becoming more sophisticated? Israel has convincingly established itself as the cybersecurity powerhouse at the center of the industry. During the 48 hours in Tel Aviv, we were joined by some of the most prominent professionals in the industry to discuss the future of cyber and information security.
Tech Leadership in an Ever-changing Digital Landscape
In times of unprecedented global competition, corporations need to not only keep up with technological advancement but engage in innovation to drive the future of business. This requires visionary tech leaders with a forward-thinking outlook and a clear strategic vision. At the forum, we were joined by some of Israel's prominent tech leaders who shared their perspectives on the future of tech leadership.
Critical Technologies that will Shape Business in the Next Five Years
Together with Israeli experts, we discussed technologies that are expected to drive digitalization in the coming years. We dove into topics such as applied AI, web3, and quantum computing.