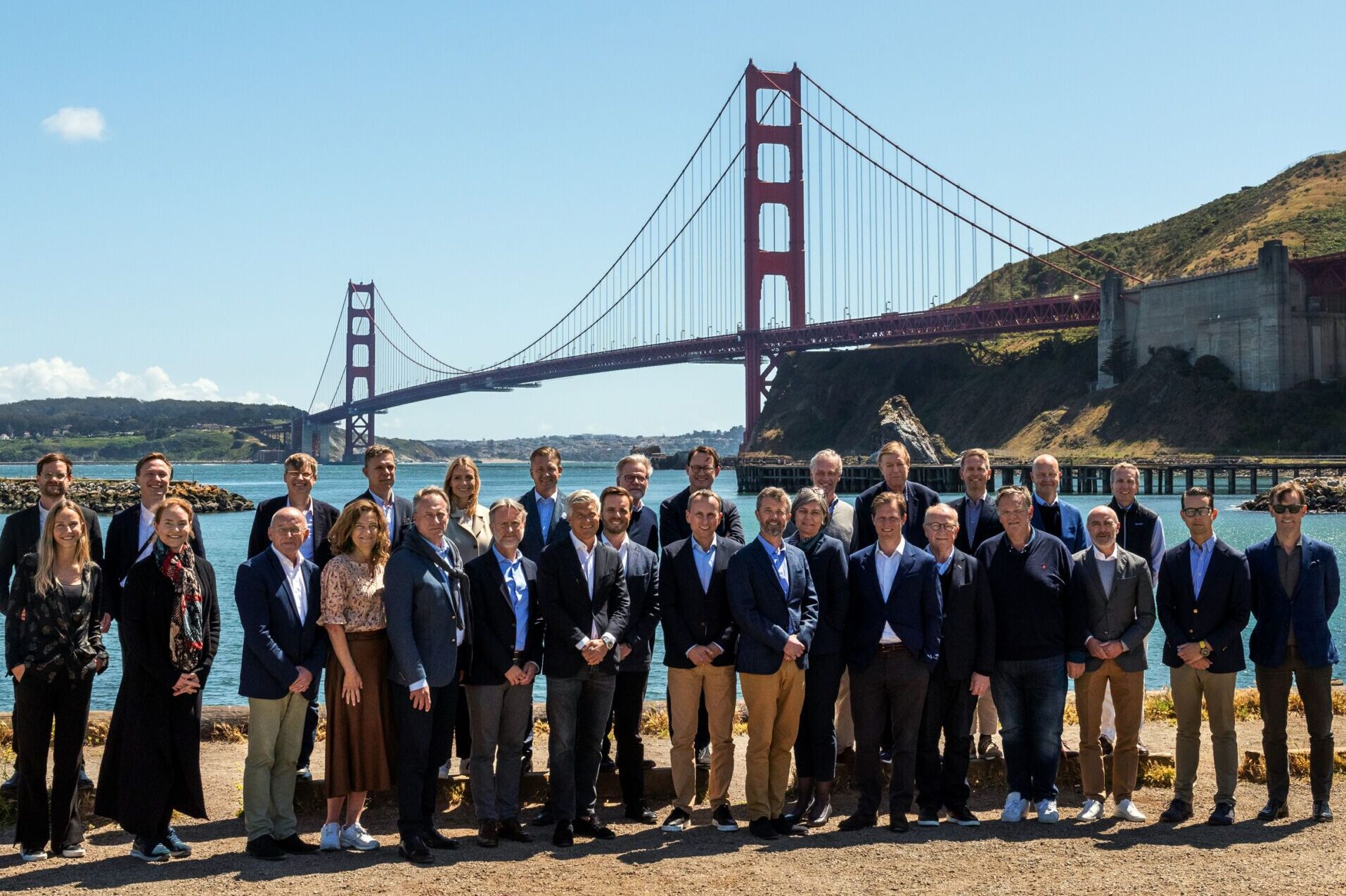 DenmarkBridge CEO Summit 2022
On 8-10 May 2022, DenmarkBridge had the pleasure of hosting the CEO Summit 2022 in San Francisco.
The summit gathered Danish top executives, political leaders, as well as His Royal Highness Crown Prince Frederik of Denmark for 48 hours of inspiration, knowledge sharing, and networking with some of Silicon Valley's leading experts, VCs, and entrepreneurs.
During the two days, the group engaged in wide-ranging conversations on the escalating climate crisis, the Russian invasion of Ukraine, the US/Sino relationship, global supply chain challenges, as well as promising opportunities brought along by pioneering technologies.
The speakers at the summit 2022 were:
Tony Fadell (Creator of the iPhone and iPod & founder of Nest)
Peter Diamandis (Best-selling author, Founder & Executive Chairman of the XPRIZE Foundation)
Admiral Mike Rogers (Former Director of the NSA and Commander of the U.S. Cyber Command, Operating Partner at Team 8, and Senior Advisor at Brunswick)
Secretary Janet Napolitano (Professor at UC Berkeley, former Governor of Arizona, former Secretary of Homeland Security, and board member of Zoom)
Chris C. Kemp (Founder & CEO, at Astra. Former CTO of NASA)
Gerald Butts (Vice Chairman & Senior Advisor of Eurasia Group. Former principal secretary to Canadian Prime Minister Justin Trudeau)
Matt Trevithick (Partner at DCVC)
Rachel Slaybaugh (Principal at DCVC)
Dr. Mark Hartney (Principal at Breakthrough Energy Ventures)
Shashank Samala (CEO at Heirloom)
John O'Donnell (CEO at Rondo Energy)
Scott Kupor (Managing Partner at Andreesen Horowitz)
KR Sridhar (Founder, Chairman, and CEO of Bloom Energy)
Michelle Zatlyn (Co-founder, President, and COO of CloudFlare)