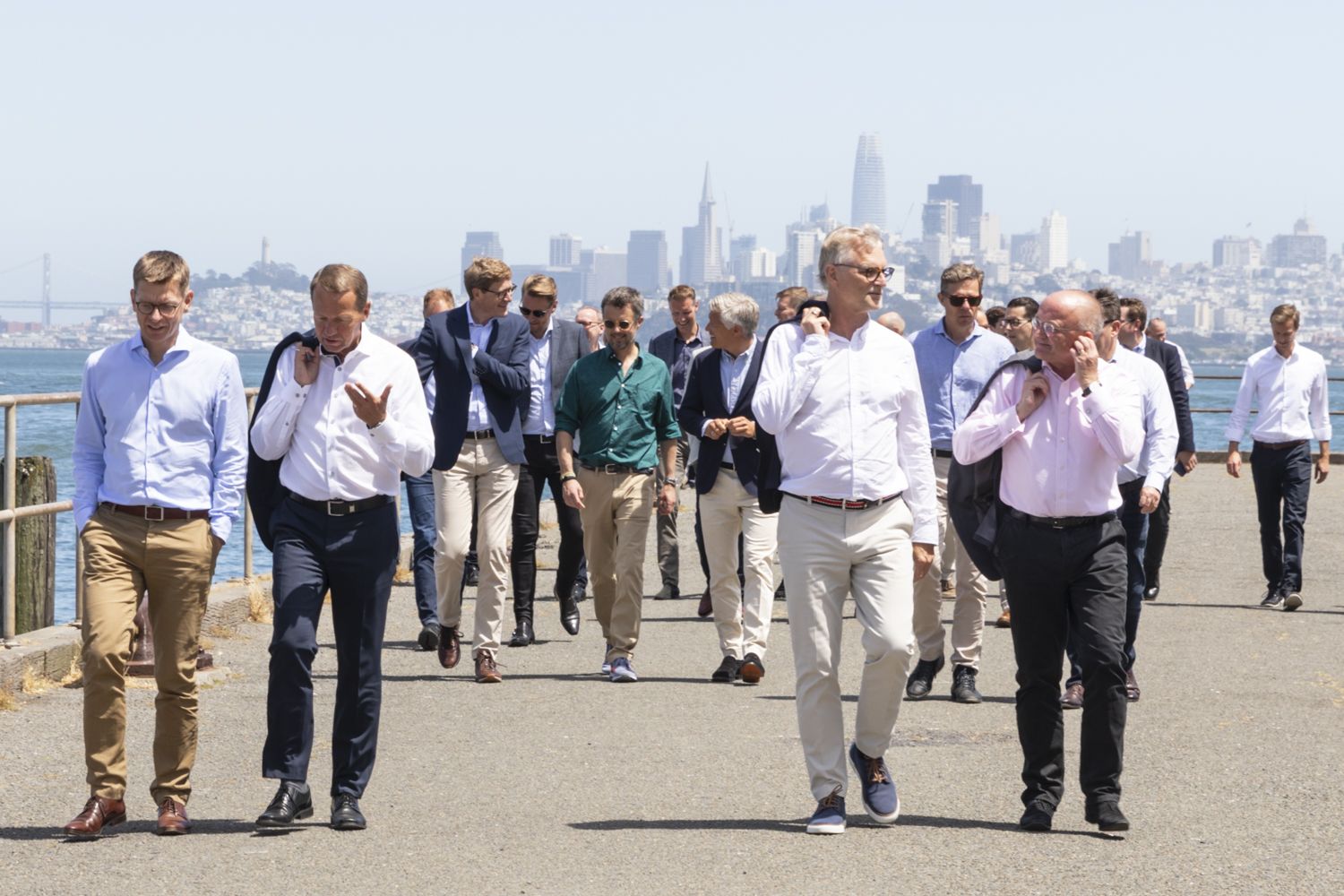 DenmarkBridge CEO summit 2019
DenmarkBridge CEO-Summit 2019

DenmarkBridge CEO-Summit 2019, San Francisco, with HRH Crown Prince Frederik, with member CEO's and Silicon Valley top-level management. Based on feedback and insights from previous years, the CEO Summit 2019 was structured around two central themes: 
Digital transformation in corporates – how global corporates work with the new opportunities that arise from technological advances. Here, focus was on the CEOs, their journeys with innovation and business transformation, as well as leadership.
Technology frontiers – technology brings transformational change and business opportunities to traditional industries. Our guests shared perspectives on how technology is becoming a driver for some of the biggest global agendas, such as security and sustainability, as well as technology becoming the main differentiator for creating commercial value.
With an overall focus on innovation, technological development and building strong brands, some of the speakers at the DenmarkBridge CEO-Summit 2019 was:
Ariel Kelman Vice President of Worldwide Marketing, Amazon Web Services
Ajay Agrawal, Professor at Cambridge and AI Expert
Jerry Yan, Co-founder and former CEO, Yahoo! and board member, Alibaba
Zoubin Ghahramani, Chief Scientist and VP of Artificial Intelligence, Uber Technologies
Dr. Ulrich Quay, Founder and CEO, BMWi Ventures
Sarah Friar, CEO, Nextdoor.com
Walter Robb, Former Co-CEO, Whole Foods
John Chambers, Former Chairman and CEO, Cisco
Jen-Hsun Huang, Co-founder and CEO, NVIDIA
Satya Nadella, CEO, Microsoft