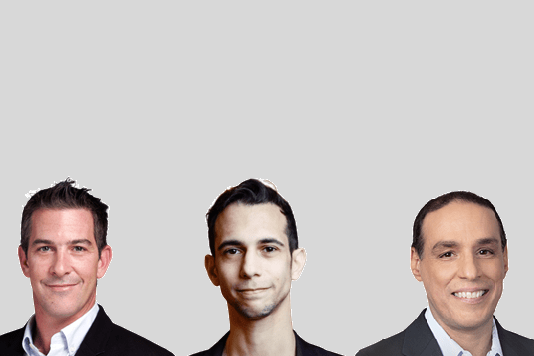 Industry Leaders Panel with Lior Raviv, Daniel Marcous & Yogev Barak
Lior Raviv is the CTO of Pluristem – a leading BioTech company pushing the boundaries of science and engineering to create cell-based products for commercial use. By using placental cells and an advanced 3D technology platform, the company develops cell therapies for conditions such as inflammation, muscle injuries, hematological disorders, and exposure to radiation. Recently, the company partnered with Israel's largest food brand TNUVA to establish a cultured food platform to develop, manufacture and commercialize cell-based products for the food industry.
Daniel Marcous is the Co-founder and CTO of the Israeli FinTech company April. The company has built an embedded tax-as-a-service platform using a data-driven approach to simplify the complicated tax filing process for US taxpayers. While the company's headquarters are located in New York, their R&D center remains in Israel, led by Daniel Marcous. Before founding April, Marcous was the CTO of Waze – a traffic and navigation app that was later acquired by Google. After the acquisition, he served as a lead data scientist at Google Israel.
Yogev Barak is the CMO of SolarEdge. Mr. Barak has over twenty-five years of experience in international marketing, strategy, and product management, including executive management positions at HP Inc. and Applied Materials. Before joining SolarEdge, Mr. Barak served as Head of Strategy, Marketing, Products, and Business Management at HP, Indigo Division. Mr. Barak holds a B.Sc. in Electrical Engineering from Tel Aviv University.